Hailing from Bangalore, this band, with minimum eccentricities as far as the quality of the music they have put out is concerned, has played at Wacken not once, but twice and has shared stages with the likes of Opeth, Kreator, Meshuggah, Textures, Enslaved, TesseracT, Orphaned Land, Suidakra, Karnivool, Amon Amarth, hey let's stop here. They released their debut in 2011 and have planned something for 2016, yay!
"We are concentrating on releasing a single, a website announcing all the new line up changes, new merch etc. We are also concentrating on rounding up our 20 minute concept track "Tellurian concepts" which would be split into 3 parts, 3 songs which would be released as an EP prior to our 2nd full length which would take a year more," the band said.
Not a typo; yes, 20 minutes.
The band won't reveal the title of their upcoming release but Arun said, "we might run out of songs but never run out of song names."
Oh, and here are the line-up changes:
Kaushal-vocals [from orchid, replacing nikhil from 2014 august]
Vibhas-drums
Arjun-guitars
Arun-bass
Ankit – theorized, this is their first apt replacement after Faheem quit the band 5 years ago.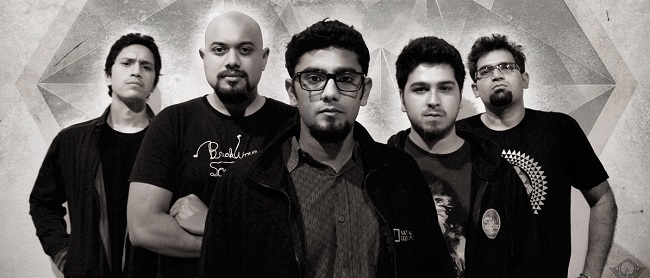 The release will be recorded at their very own studio which is at the drummer's current residing space. Although Arun will do all the inlays, Alex Eckman Lawn might do the honors of the album art.
E.P. also confirmed that they might take the label route for their next release(mostly Transcending Obscurity or so we guess). In response to the recent changes in the scene, the band has something blue to say- "In india we have managed to sell something short of 500 copies , 500 still rotting in the cupboard. I[Arun] think the reception and the duration of which an album is on a spin[be popular] was much better 5 years back. It kept the band relevant and in the loop creating a buzz for at-least 6 months, but the scene now has changed a lot, even the biggest of the Indian underground metal bands releasing their album see the buzz about their latest release go down in just a couple of weeks. It is disheartening that this happens."
Whether it is disheartening for the bands or fantastic for heavy metal in the country that tons of new bands and killer (and sometimes not so killer) releases come out every other month, you decide.
Hey and while you ponder, why not check out their new single?
The following two tabs change content below.
Merch trader, Heavy-metal poseur
Latest posts by Brijraj Agarwal (see all)
Related Posts
« Exclusive release: Extreme Nation Documentary trailer Exclusive: Aswekeepsearching Release B-303 ft Bhayanak Maut's Sunneith Revankar »