2015 and the best way to start are with the youthful energies, a great sense of humor and the music of What Plough?–This young Pune outfit have lately been catching our attention with their new EP called THAT SOUNDS.This five track EP currently available only on Bandcamp and directly with the band(please give more avenues guys !! ) also features a very interesting cover of Snoop Dogg !!.
Though the band's name came out from an auto correct fail, as they point out in a little anecdote they shared with us, 'the name, actually was a result of a typo. A couple a years ago I (Siddharth)  was booking a jam room slot for another band i was involved with at the time.
At 7 am I remembered that I hadn't actually confirmed the booking, so I sent a text to the
guy in charge saying " Can we have that slot?". This was 7 am so I was in my sleep state. Anyway so we head to the jam room and the guy looks at me and asks me,
"You guys are What Plough?" And I'm like huh? So he says you texted me asking
for a slot for What plough? So I pulled out my phone and checked and I had written
"Can we have What Plough?" The jam room guy was really into the name What Plough?
And I thought it was pretty weird and out there, so when we started this band What Plough? seemed like a perfect fit for the name.'; their music however came out from their varied influences which coexist together really well in their rather well produced EP.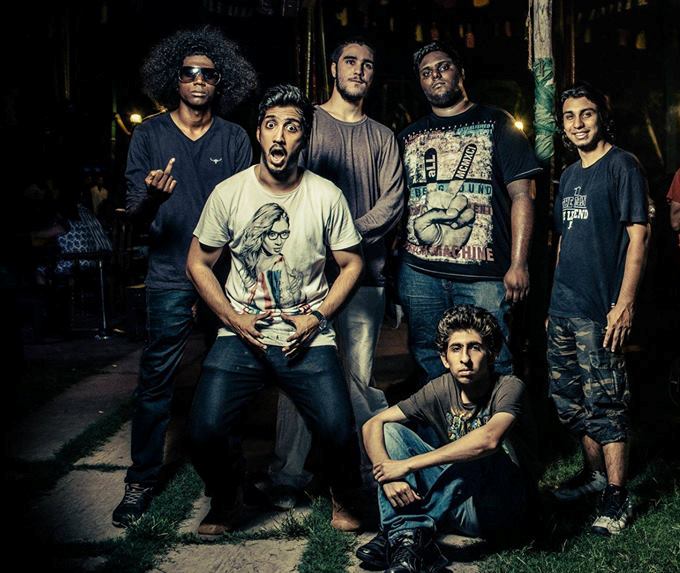 Laughs, emotions and having a good time are important to this young band when they are writing their music, 'Our lyrics are usually about real life experiences of band members or other people we know. 90% of the time they're pretty humorous events.
Or like it's about a certain scenario that would be hilarious, or an inside joke. Or a really bad pun.
The humor in our music is pretty much a result of everyone of us having a very humorous personality and it's become one of the main aspects of our music'
The experience of recording this EP has galvanised this band and pretty soon they will be launching their bid for world domination !! haha…but nonetheless, pick this EP up if you want a fun listen.
Till next time !!
Your rock and roll geek !
The following two tabs change content below.
Latest posts by Adhidev Mukherjee (see all)
Related Posts
« The Brainsaw Sessions review GingerFeet to release new single 'Empty Spaces' »