Skybound is a two-piece experimental metal band from Kolkata.The band is formed by Deeparshi Roy and Srinjoy Mahato(both students of eleventh standard).Roy play the guitar,bass and do the screams for the band and Srinjoy is the lyricist and do teh clean vocals for the band.The band is inspired by bands like Killswitch Engage,Periphery,Chelsea Grin etc. The band's sound is more like a mixture of metalcore and progressive metal.
The band is very keen on well produced quality music but as one can understand it's not an easy thing to do when you are in school and pocket money plays an important part (Pun Intended). The vocals for the debut single was recorded by a smartphone! The band is a DIY band which means that each and every work of the band is done by the two members only.
the artwork for the debut single made by band's guitarist roy.The debut single is both recorded and mixed in home studio including the lyric video is also done by the band's guitarist.
Bandcamp : skyboundtheband.bandcamp.com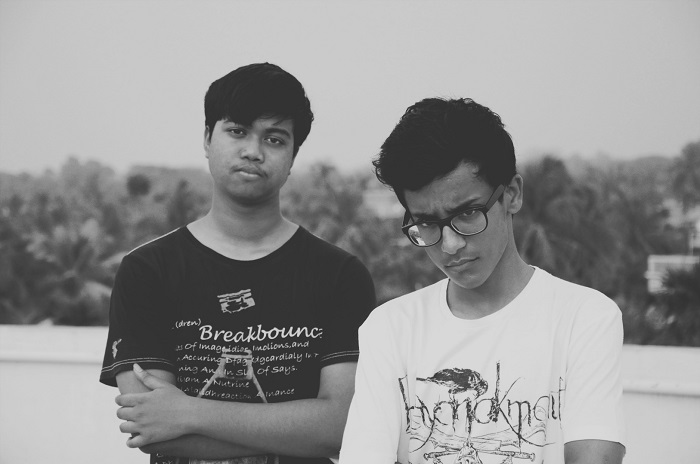 The following two tabs change content below.
Backend Boss at Metalbase India. Beer guzzling metalhead.
Latest posts by Sayantan Sural (see all)
Related Posts
« Bangladeshi metallers Burial Dust released debut EP "Oshubho Ahobaan" 'What Escapes Me' released debut album 'Egress Point' »