Jayaprakash Satyamurthy reviews the new album from Gorguts titled Colored Sands, released via Season of Mist.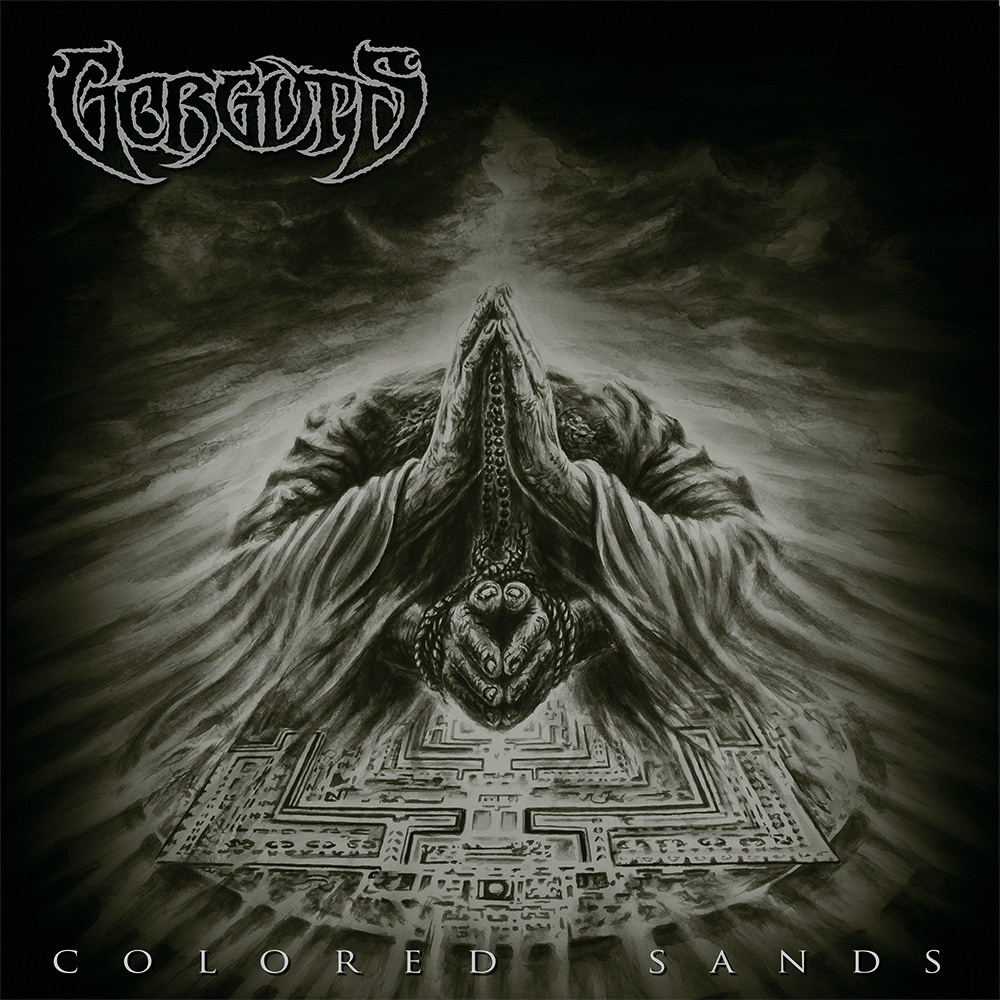 If you're going to wait 12 years to release a new album, it had better be something special. Considering that Gorguts' initial 4-album run was all special, all the way, the pressure's even higher. While their first two albums combined uncompromising brutality with great songwriting, their third album 'Obscura' ventured into sonic experimentation and set the pace for a generation of technical death metal bands and their fourth album, 'From Wisdom To Hate' combined the two strands into a heady weave of brutal assault and intricate overthrow.
Singer and guitarist Luc Lemay has long been the band's driving force. On this album, he steers a crack squad of musicians through a set of powerful, complex songs that stand up to even the most ridiculously elevated expectations. Packed with churning, queasy riffs, intricate melodies and soaring dissonance, these songs are lengthy, complex and heavy on atmosphere and, well, heaviness. The album isn't an in-your-face brutal speed attack, but the oppressive feel it conjures up makes in sheer presence what it may lack in beats per minute, although some of the drumming here is insanely fast, and its complex and punishing even when the pace lets up. There's a lot of room here for introspective breaks that take the pace down without losing the intensity, as in the mid section of 'An Ocean Of Wisdom' with its layered arpeggios, seamlessly moving back into a mid-paced, ominous section that bands like Abyssal or Portal would be proud of. In fact, this album is closer to the weird, expansive soundscapes of bands like the aforementioned as well as Mitochondrion, to say nothing of black metal bands like Krallice and Deathspell Omega than the colder precision-engineered tech death of bands like Origin, who were also influenced by Gorguts' original run of albums.
When I heard Lemay had been listening to Opeth and Porcupine Tree before writing these songs, I was understandably dismayed. I know that these bands are the mainstays of a whole new generation of progheads, but they've tended too much towards the soaringly melodic and tiresomely ethereal end of the heavy/progressive spectrum for me. It's a relief to hear that the influences lie more in the realm of extended song structures and layering, with the actual music as jagged, unsettling and creepy as ever. The title track, 'Colored Sands' is a great example of what I mean. It takes time building up, starting at a sedate pace and hanging in there for a while before going into mid-tempo pile driving, but at all times the atmosphere is absolutely grim and morbid, the way great death metal should be whether or not it's technical or progressive or whatever. Even the string quartet instrumental, 'The Battle of Chando' shares that atmosphere of ill-omen, while being as stirring and propulsive as you'd expect from a string quartet that has found its way into a death metal record. This isn't just video game soundtrack-style generic blood and thunder string-scraping: it's an interesting piece with brilliant shifts in pace and some great scoring for all the instruments. And somehow, it's still metal.
And there's the great thing about all of this: this music is complex. It is technically advanced, intricately composed and arranged; and all that complexity and technicality is put to use in constructing a great death meal album that is, to use the simplest words possible, really huge and really scary. And that's everything I'd hoped the new Gorguts album would be.
Stream the entire album below:

The following two tabs change content below.
These dreams of dread, I sprout, All souls so weak, they rout. These gnarled roots of mine, they bind, All souls of so feeble, a mind.
Latest posts by The Slumbering Ent (see all)
Related Posts