Dipankar Mohanty reviews the sophomore effort from Ingurgitating Oblivion titled Continuum of Absence, released via Willowtip Records.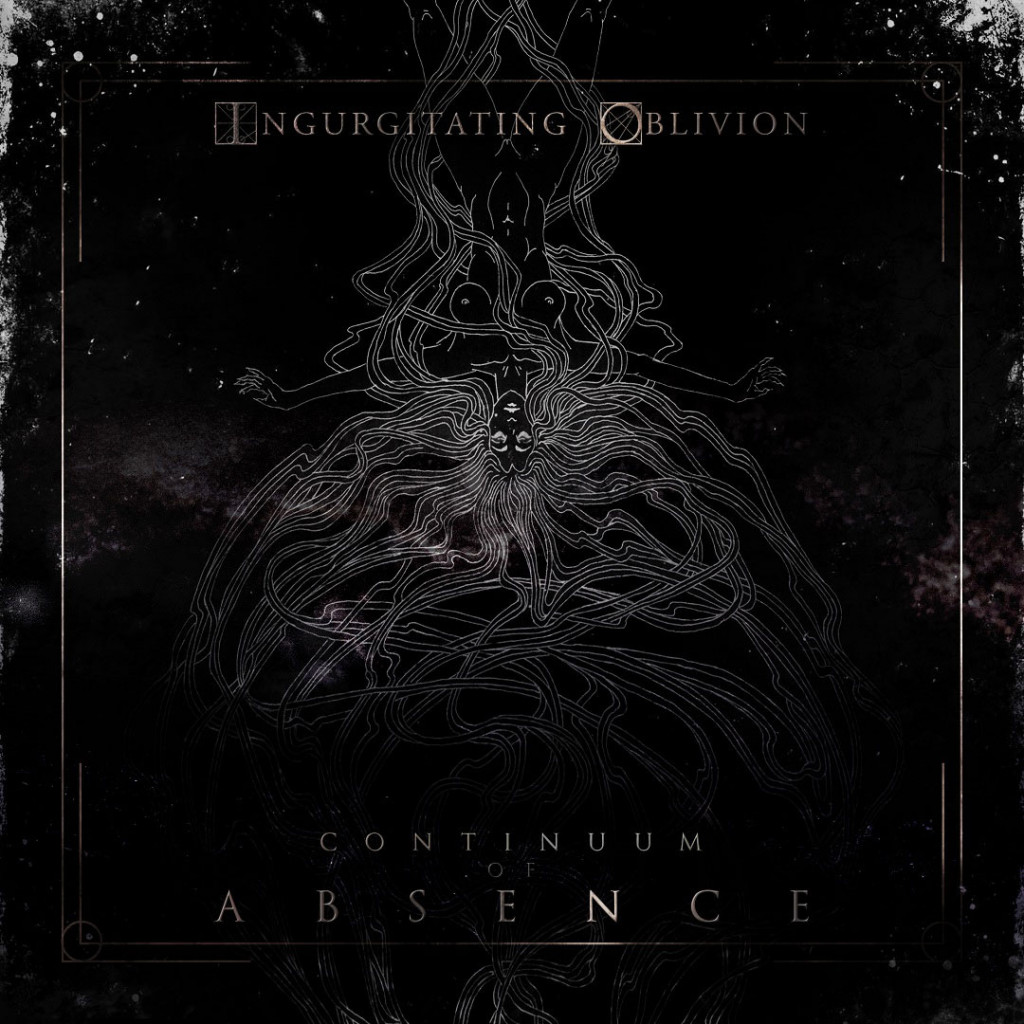 Tracklist:
1. Eternal Quiescence
2. Antinomian Rites
3. Burden Of Recurrence
4. Descent To The Temple
5. Avatar Of Radiating Abscence
6. Offering
7. Stupendous, Featureless, Still
 Technical death metal has to be more than musicianship to correlate with simpler death metal fans, which I assume are in the majority. There is a pure sense of bliss when listening to a Morbid Angel or Immolation or Deicide. The purity of those riffs followed by a deep sense of satisfaction as pieces of a puzzle join together are at the core of death metal. There is nothing quite like it. While conventional death metal's approach to glory is steadfast consistency in simple patterns; I believe technical death metal has to inculcate the same consistency in whatever approach it takes to deliver its message. Ingurgitating Oblivion's brand of technical death metal can be immediately associated to new-age Gorguts and Immolation. The music is multilayered with the main riffs holding the bundle of dissonant chords and atonal patterns together. The band goes in for a claustrophobic atmosphere rather than a blazing streak of technical death. The songs are moderately paced and trudge along with a big weight with a lot of pattern shifts. I'd still say the chords are played with a good sense of phrasing and groove. While personally, I would have liked them to go more into Immolation territory; that is a little faster and relatively less dissonance, the band manage to string together a bunch of cohesive songs. The only gap in the whole mixture I'd consider a little dragging are the passages where the dissonance carries on a little longer than usual like 'Avatar Of Radiating Absence'. But, I suppose that's a judgment based on my perception. The album remains within the boundaries of new-age Gorguts and Immolation, and fans of these bands would find it interesting.
 RATING : 3.5/5
This hardy band is on the path to greatness. But only on the path.
The following two tabs change content below.
These dreams of dread, I sprout, All souls so weak, they rout. These gnarled roots of mine, they bind, All souls of so feeble, a mind.
Latest posts by The Slumbering Ent (see all)
Related Posts
« Shooting Oblivion: Agents of Abhorrence – Relief Mötley Crüe Halfway Through Final World Tour »