The 2015 is certainly turning out to be massive in terms of releases. Latest addition to the list are American metallers Lamb Of God. The band have announced the release of their seventh studio album 'VII: Sturm Und Drang'. The CD was once again produced and mixed by Josh Wilbur with engineering by Wilbur, Nick Rowe and Kyle McAulay, and was recorded at NRG Recording Studios in North Hollywood, California and Suburban Soul Studios in Torrance, California. The band has also released a smashing new single 'Still Echoes' from the upcoming release.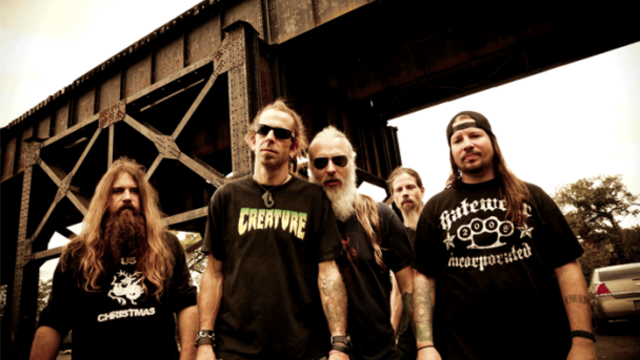 Talking to Rolling Stone Lamb of God frontman, Randy Blythe told the magazine "People shouldn't expect a prison record,But I write about things that affect me very deeply. And going to prison in a foreign country and being charged with manslaughter will affect you .. trust me …very deeply."
Blythe and others of Lamb Of God announced in 2014 that they were taking a year off. Blythe focused on his upcoming Dark Days memoir, was composing for the Richmond ballet and delving into photography. Chris Adler in of his interviews with liquid metal also mentioned "It's great. I guess the thing that I was overwhelmed with was the idea of us taking the year off of 2014 and then have us come together basically around now and start putting things together. But, as usual, everybody is a little antsy and wanting to jam, and it wasn't, like, oh, hey, Willie has an idea and Mark has this kinda cool solo thing he wants to add on top of it. " Chris also discussed about the songwriting on the new album "I've noticed the guys are really writing the kind of stuff that I find myself kind of… I don't know… I don't wanna say 'singing along,' because there's no vocals on them yet, but the melodies of the ideas really stick with me, which is one of the things that, if I were to ever complain about more of the recent stuff that I've been buying music-wise"
Lamb of God's seventh studio album will be released via Nuclear Blast records on July 15. And if any body is wondering what 'Sturm Und Drang' means , it is Storm and Stress.
To listen to the smashing new single 'Still Echoes' from 'VII: Sturm Und Drang' CLICK HERE
The following two tabs change content below.
Related Posts
« The king of blues 'B B King' passes away at 89 Control ALT Delete 8.0 lineup is SMAAASHingly heavy »