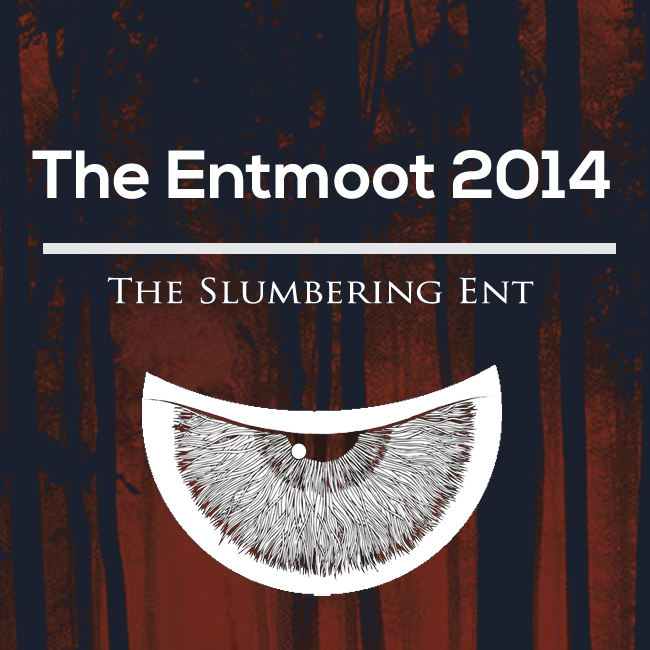 THE ENTMOOT – PART 1
'Music Journalism', as much an oxymoron as 'God is great', if it does exist is teetering on the brink of irrelevance. Living the 'smug life' of free passes, gig photography porn, "likes" hunting and "I've got the contacts", it is at its base an inherently biased to the point of irrelevance, circle jerk carnival. The looming threat of the formation of a paparazzi in metal, 'reviewing' that leaves all sense of ideals at the door and openly resort to pandering to the basest of tastes, these mark the media these days. While we (TSE) ourselves are part of the problem, we've tried in our little way to steer clear of the said ' values' and just pen down what we really feel about the music at hand, which comes first as always and as it should be.
Let me just cut the rant short and get to the matter at hand.
Yet another year has comes to a close(well almost). Old School, New School and Metalgate cribbings aside, this was indeed another year where several good to great records came out (of course with the usual yet intimidating amount of trash). Heavy metal, at least in our eyes has still hope left in it.
As is the custom, we too jumped on the listmania bandwagon and compiled our own list of sorts. But this is by no means your definitive 'best of 2014', to the contrary these are what in our humble opinion served to reassure our faith in good music or so to speak. And as is right, warmly judge this as a list of recommendations from our motley crue of half assed writers here. The biggest half ass being the editor himself, who unfortunately is tasked with writing this excuse of an introduction.
THE LIST
The list is in fact a jumbling of  personal favorites supplied together by the 7 writers here. There are thus 65 albums which we'd want you to check out if you haven't already, all of which will be unveiled in four installments of 15,20,15 and 15.
NOTE: The list is not ranked at all so do not mistake the numbering with rank and not all albums are metal per se, but probably so in spirit. 
So with that we start the first instalment:
Bewilderingly multi-textured and eclectic, this band manages never to stray from the central ambit of all black metal: a chthonic heaviness that no other genre can match. I'm waiting for the day when this band is spoken of alongside other brilliant black metal experimentalists like Sigh and Blut aus Nord.
–  Jayaprakash Satymurthy

2. Merkabah – Moloch (Independent Release)
Another band from Poland that chooses to play a unique mash-up of styles and manages to make it work wonders. This free jazz/avant-prog band uses heavy, sludgy and percussive guitars in an improvised fashion, which can end up sounding excessive or messy at times. However, it is more than made up by the Peter Brotzmann-ish saxophone playing and occasional bursts of Zeuhl in the form of repetitive, slowly evolving and textured rhythms.
– Rohit Chaoji

Best Funeral Doom record of the year.
–Anoop Bhat

The death metal high of the year. This is the complete package – old school death metal with a variety of soundscapes. Think a bit of Chasm and some Incantation in interplay with each other. A complete riff fest.
– Dipankar Mohanty

Born out of the ashes of the brilliant Akercocke and that bit of information is alone to turn your attention to this brilliant sophomore effort.
– Nishanth

Grand Magus are wildly uneven band, but this year they've delivered the best song yet about Elric – Steel Versus Steel – and that alone makes this album a must-have. They've drawn more on their classic metal leanings, churning out a sound that fans of Judas Priest and Cirith Ungol will love.
– Jayaprakash Satyamurthy
Shades of genius and the occasional original riff makes this one of the better heavy metal albums of the year. The riffs and the grooves are simple and the vocals kick ass all the way through. One of the finer offerings from the band since 'Iron Will' (which made me take notice of them the first time) this one is a keeper for the ages.
– Dinesh Raghavendra
7. Current 93 – I Am the Last of All the Field That Fell : A Channel
Another unique album from the prolific David Tibet. On this album, Tibet collaborated with highly acclaimed musicians Nick Cave and John Zorn among other skilled musicians resulting in one of the most experimental and psychedelic folk albums of recent times.
– Rohit Chaoji

Heavy and thundering – two words to sum up what goes on for the 50 odd minutes that this Storm lasts. This is a forward-thinking band who have delivered an important doom album that deserves every bit of your attention.
– Anoop Bhat

Another fantastic death metal with a very palatable old school vibe. This is not dirty and raw, but carefully crafted to keep it riff dominated. Plus, it borrows quite a bit from black metal in many places.
– Dipankar Mohanty

At its heart a crusty punk record and yet taken adrift by leanings towards melodic death metal and black metal. Just 3 songs long and just about perfect in every way.
– Nishanth

11. Cardinal Wyrm – Black Hole Gods (Independent Release)
Drummer/vocalist Pranjal Tiwari may have gone a bit overboard with the operatic vocals this time, but when the songs are given room to breathe, this Bay Area trio's appeal is dark, seductive and hard to resist. Steeped in the occult and macabre, this band plays doom that's slow, low and evil. Yummy!
– Jayaprakash Satyamurthy

After a wait of six years, Have a Nice Life released their second album. Although I had high expectations, which The Unnatural World did not exactly live up to, it is undoubtedly among the best post-punk/shoegaze albums of recent times as it manages to separate itself from the sea of endless uninspired releases that ape the same bands over and over again. This album is more bombastic and less on the emotional side compared to Deathconsciousness and that can be perceived either as a good or a bad thing.
– Rohit Chaoji   

These Grecian death metallers are bloody good at what they do and there is no stopping them.
– Anoop Bhat

The curveball (or an unreadable googly for Indian fans) of the year. This is not the old Morbus Chron but a new avatar altogether. Let's say it's a great metal record with lots of tasteful progressive melodies.
– Dipankar Mohanty

Herder takes gets darker and heavier than ever before. The songs have more depth and there is a sinister feel that goes along with the in-your-face brutality the band became famous for. Featuring the incredible art of Mattias Frisk, this new album adds tons to the fucked up goodness to their output.
-Dinesh Raghavendra
Stoner Sludge with a bunch of Eastern musical leanings and gigantic riffs culminate in one of the best that the genre has to offer this year.
-Nishanth
The following two tabs change content below.
These dreams of dread, I sprout, All souls so weak, they rout. These gnarled roots of mine, they bind, All souls of so feeble, a mind.
Latest posts by The Slumbering Ent (see all)
Related Posts
« Epica takes the stage in two days THE ENTMOOT: END YEAR RECOMMENDATIONS – PART II »