Bacardi NH7 Weekender 2014 Lineup has been announced! This year's lineup includes Fear Factory, The Vaccines, Bhayanak Maut, Colossal Figures and more.

After nine massively winning editions of the Bacardi NH7 Weekender in four cities since 2010, the happiest music festival is back for 2014. This time around, we're picking things up from where we left off and the Bacardi NH7 Weekender will make the first of its whirlwind stops of 2014 in Kolkata, after that, the ultimate traveling musical party will hit the Garden City of Bangalore and then its spiritual home in Pune before its final stop of the year in Delhi NCR – all in the course of the month of November.
Event Dates  :
Kolkata 2014
November 1
November 2
Bangalore 2014 
November 8
November 9
Pune 2014 
November 21
November 22
November 23
Delhi NCR 2014
November 29
November 30
Lineup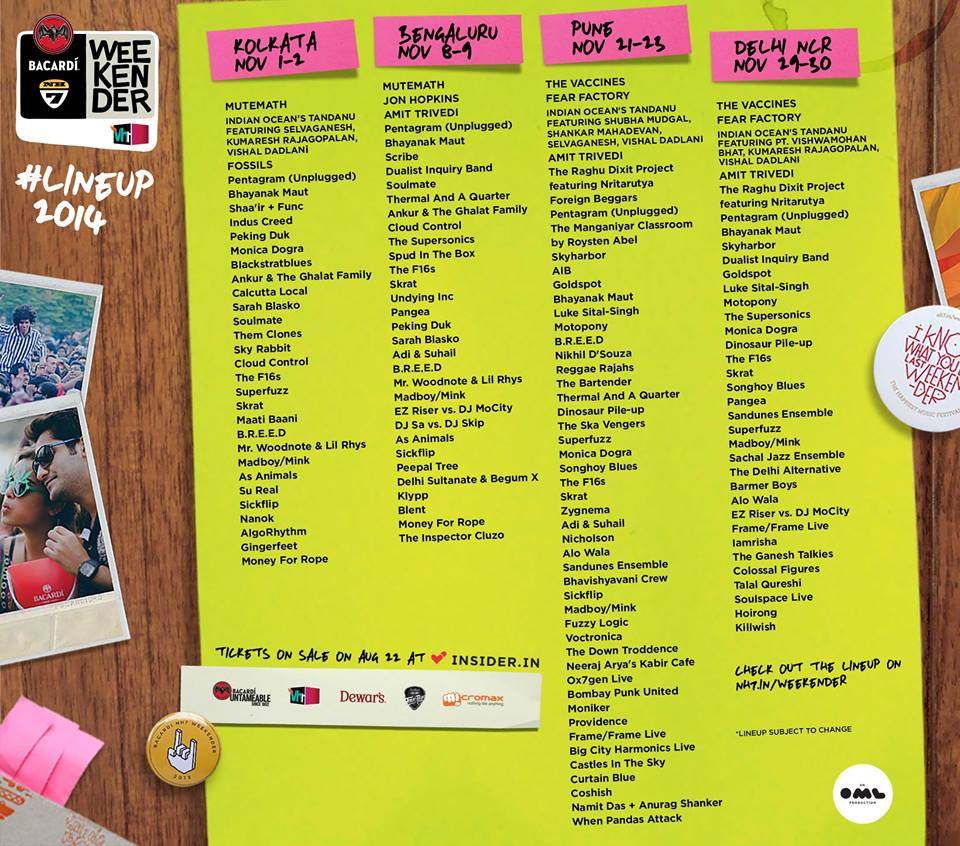 Tickets :
The Pre-Sale of Tickets for the festival have been sold out. We'll update you as soon as the normal festival passes are announced.
The following two tabs change content below.
Metalhead, digital geek by profession. Loves Rock N Roll and shoots concerts.
Latest posts by Sanath Kumar (see all)
Related Posts
« Delhi and Mumbai to play host to Night Wrath Broadway Skyharbor Unveil New Album 'Guiding Lights' with Gig Dates »