Rohit Chaoji reviews the re-issue of Enbilulugugal's Noizemongers for Goatserpent, released via Crucial Blast Records.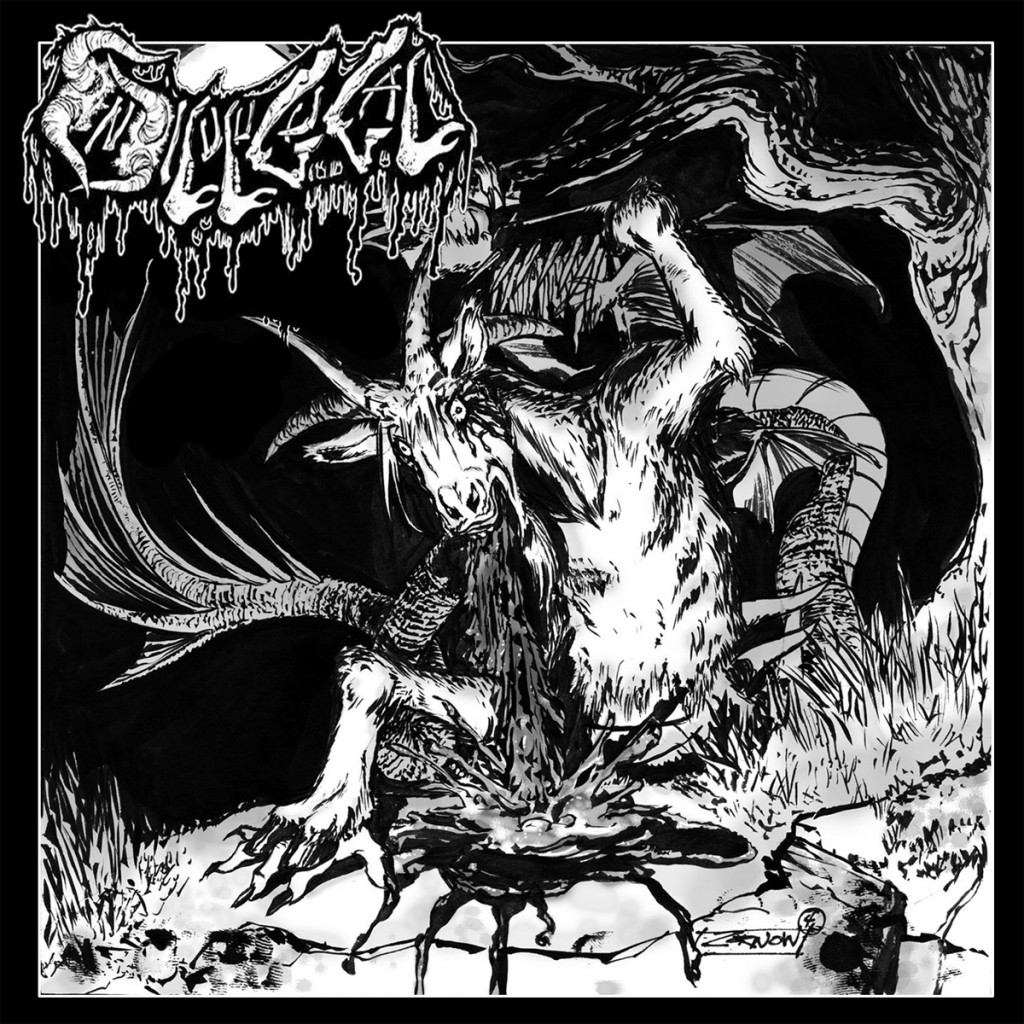 The eccentrically-named Enbilulugugal are a Black Metal/Noise band from CA, United States. They released their debut Noizemongers for Goatserpent in 2004, which featured noise-laden, primitve black metal tracks with a slight punk edge.
In 2013, Crucial Blast re-issued the album with 50 extra tracks from demos, and out-of-print EPs.
Noizemongers begins with a short intro which features a sample with a short noise passage, prior to beginning its assault of harsh, noisy black metal. Musically (hah!), this project reminds me of the harshness of Merzbow and Masonna and the primitive quality of Les Légions Noires bands thrown into a blender. The direct influences from the latter can be heard in the more coherent tracks that feature actual riffs and song structures, although they seem to be pointless besides providing the listener with a "rest" of some kind among the massive walls of harsh noise that is found throughout majority of the album.
The noise sections, however, are made rather well. Even though they are mostly unstructured, those tracks consist of some really cool analog noise effects reminiscent of 90s Dark/Ritual ambient and industrial acts. It would have made more sense to make these tracks slightly longer and more tense than they are, since they tend to end before they have any real effect on the listener. The noise tracks that accompany blast-beats are rather annoying to listen to, since they only add any substance to the actual songs on the album – in the form of a metronome. Luckily, in the production job, the drums take a back seat and allow the noisy guitars and reverb-laden vocals more prominence.
The most striking quality of this release is the vocals. They are incredible harsh and demented. There is pure hatred and misery emanating from them and there is no mistaking it. The vocals are very similar to those heard on the Belketre side of the Vlad Tepes/Belketre split album, titled March to the Black Holocaust.
Enbilulugugal are clearly not a serious band and Noizemongers for Goatserpent is definitely not a serious album, with songtitles like "NekroShit" and "NecroKvntPuke" being testimony to that. These are only a bunch of people with the intention to make one of the noisiest, most primitive albums of modern times, and they do succeed at doing so. It is definitely an enjoyable listen and its rather short length (29 tracks in 38 minutes for the original album) makes it worth listening to at least once.
Stream the entire album below:

The following two tabs change content below.
These dreams of dread, I sprout, All souls so weak, they rout. These gnarled roots of mine, they bind, All souls of so feeble, a mind.
Latest posts by The Slumbering Ent (see all)
Related Posts