Deckard Cain reviews the debut new album from The Mire titled Glass Cathedrals (self-released)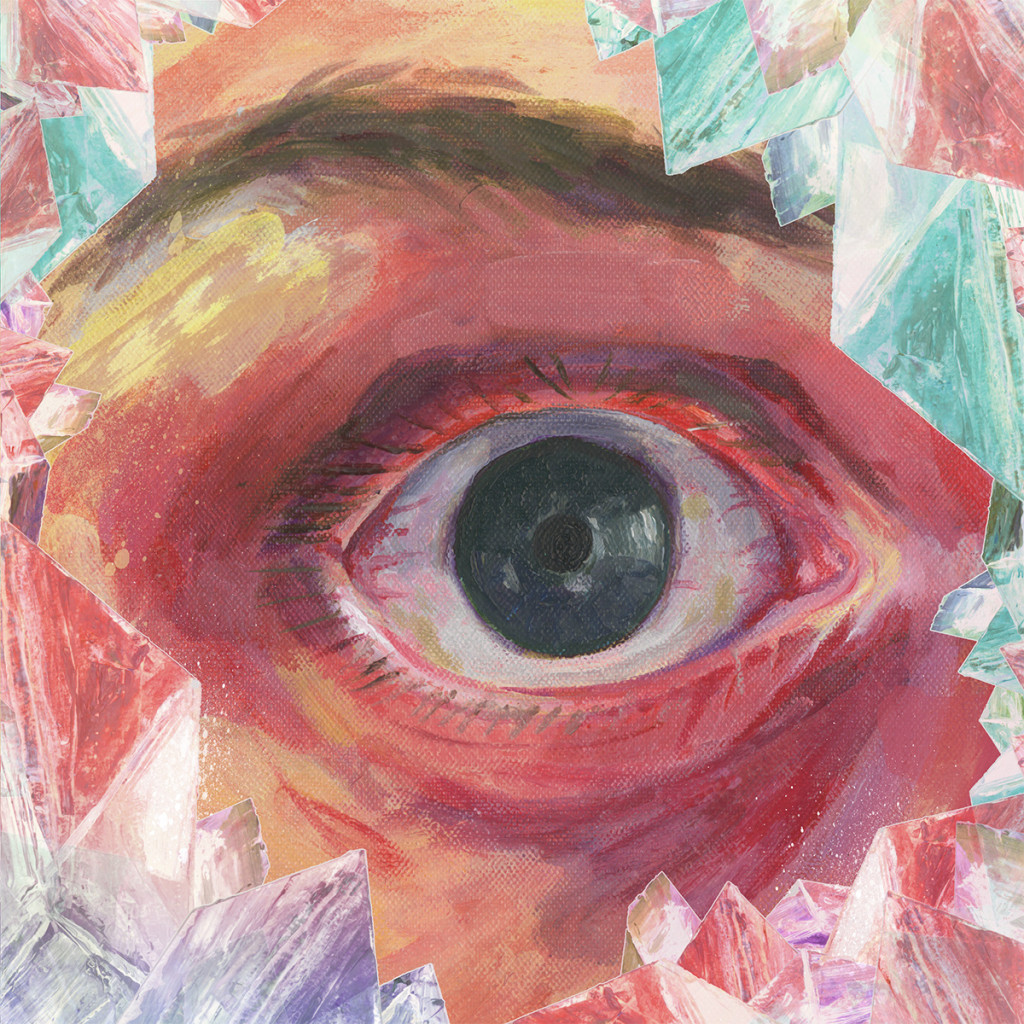 Post- metal as a genre seems to have lost much of its sheen when ISIS left the fold and Neurosis for the first time made an album that might as well be considered a tad underwhelming by their own standards. While Cult of Luna's Vertikal was pretty decent they are likely to go on hiatus for a good part of the foreseeable future. Rosetta's last album was an exercise in insipidity, and so were Intronaut's and Pelican's. We are in effect left to look towards new bands to take up the mantle and so far, depressingly, nothing's been all that forthcoming.
And just when you are about to capitulate and turn the page, comes The Mire. A band that seems to relish in its rather innocuous promotional method or rather its complete lack thereof. The Mire's debut full length was dropped on bandcamp without much of a heads up except for the band mentioning it themselves. And probably that is indeed the charm. To self obscure, to nullify all expectations, devoid of all premature evaluations and to ride purely on the traction their ability to craft songs bring.
The Mire makes full use of this idea as Glass Cathedrals is definitely the thawing that the genre needed to melt off the slowly gathering icicle around it. Although breaking no new ground, the band incorporates the best techniques of the genre to craft an album that is not that hasty to be off into oblivion.
Glass Cathedrals is steeped in melody that one might ascribe to an ISIS record, but with a notch up in the emotive factor. The riffs take the angular jabbing route of Meshuggah while at other times it dresses up standard fare murkier ones with potent melodies, accentuating them.  Now this is something you hardly look for in much of post metal as it has always been about the atmosphere created. That cold harrowing sense of loss/longing that some of the records seem to conjure. Indeed it is all there, but with riffs that are memorable and contributive to the overall picture trying to be portrayed. This is especially evident in tracks like Trance Monolith and Dark Sun where the riffs cut and sunder. Another motif that The Mire relies on is its thrifty of use of "non-whiningly" emotive cleans across several songs. The interplay between the hardcoresque monotone vocals so typical of post metal and cleans that almost have an essence of the ethereal in it, works wonderfully. For instance opener False Idol with its seismic opening riff and subsequent harsh sections are followed up by a clean chorus that breath all things serene over the listener. The riffs and the iridescent cleans  when conjoined with a tight rhythm, steels and tempers the music at hand.
Glass Cathedrals ebbs and flows. Each wave an extending hand. Beckoning you to step into its waters and be carried off into its benthic beauty. An album which might as well be the clarion call for better post-metal or in a way herald to its revitalization.
The following two tabs change content below.
These dreams of dread, I sprout, All souls so weak, they rout. These gnarled roots of mine, they bind, All souls of so feeble, a mind.
Latest posts by The Slumbering Ent (see all)
Related Posts
« The glory that is Greece: a black metal revelation (Aenaon and Hail Spirit Noir) On life today…. On the pallor that thought brings…. »